White Latex Gloves
Natural latex gloves, perfect for protection from infectious material. Offering superior comfort and touch sensitivity, these disposable gloves provide strong protection, especially when handling biological and water-based materials.
---
Available in boxes of 100

Medium, large and X-large sizes

Ambidextrous

Powder Free 

Comfortable

Extremely tactile

Natural Latex Rubber

4mm thick

Disposable
Durable Comfort
Keep your hands protected without compromising on dexterity.
Layers of natural latex provide exceptional comfort and protection when handling potentially hazardous biological materials.
Add to Cart
Features of the product
Ambidextrous natural latex gloves for protection with durability, flexibility and comfort
Abrasion Resistant
Constructed of 4mm thick latex rubber with a good resistance to tears, punctures and abrasions. Abrasion resistant qualities of the latex ensure the gloves are durable and suitable for longer use.
Add to Cart
Superior Touch Sensitivity
Natural latex provides a highly tactile experience that results in improved grip when handling delicate implements and carrying out sensitive tasks.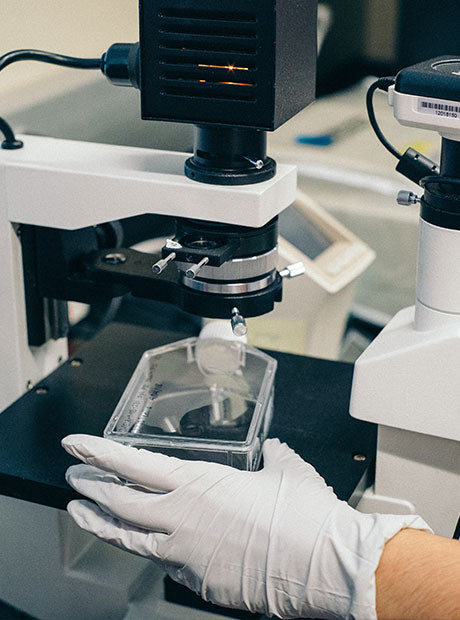 Keep a high level of touch sensitivity in the palm and fingers through the glove material for better comfort and feel compared to other synthetic polymers.
Exceptional Fit
Material conforms to the shape of your hand for an exceptionally secure fit that minimizes the risk of skin contact while maximizing dexterity. Available in a range of sizes to ensure the best fit for every hand.
Add to Cart